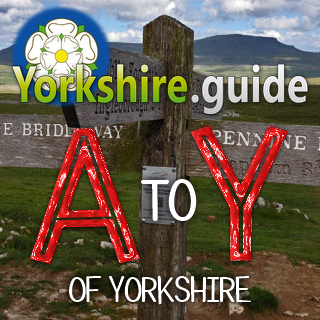 Yorkshire A to Y
Gazetteer
North Yorkshire unitary authority area X
These are the places within North Yorkshire, the new unitary authority responsible for all main council functions from April 1, 2023 after the Government scrapped the seven huge district authorities introduced in 1974.

The North Yorkshire authority covers around 3,085 square miles and stretches around 92 miles from west to east.

The area continues to be considerably larger than the pre-1974 North Riding of Yorkshire as North Yorkshire incorporated large parts of the West Riding and some of the East Riding, although some northern fringes were lost to what are now Durham County, Stockton-on-Tees, Middlesbrough and Redcar & Cleveland unitary authorities.

The Government has also proposed having an elected mayor to cover all these places in the forthcoming North Yorkshire unitary authority plus also those in the City of

York unitary authority.

We continue to maintain our district indexes to help make searches for places easier to manage (see links at foot of page).


Find out more about the North Yorkshire unitary authority area.

Our Gazetteer list here only includes places in the administrative county of North Yorkshire, the new unitary authority. The wider ceremonial county of North Yorkshire includes places in

STOCKTON-ON-TEES ,

MIDDLESBROUGH and

REDCAR & CLEVELAND unitary authority areas, while the area served by North Yorkshire police and fire services also includes the
YORK unitary authority. Some places which were in the pre-1974 North Riding of Yorkshire are now in the

DURHAM COUNTY unitary authority.

Ainderby Quernhow

Ainderby Steeple

Ainthorpe

Airton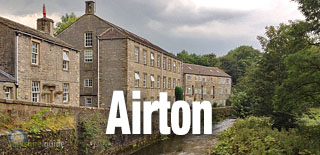 Aislaby Ryedale


Aislaby Scarborough


Aiskew

Aldborough

Aldbrough St John

Aldfield

Aldwark

Allerston

Alne

Ampleforth

Amotherby

Appersett

Appleton-le-Moors

Appleton-le-Street

Appleton Roebuck

Appleton Wiske

Appletreewick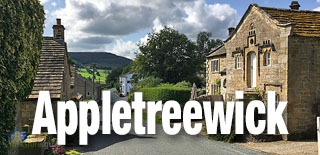 Arkendale

Arncliffe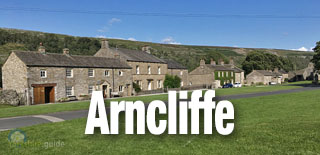 Asenby

Askrigg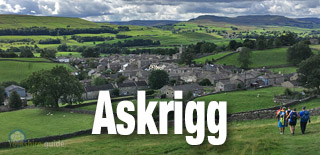 Askwith

Austwick

Aysgarth

Bagby

Bainbridge

Baldersby

Baldersby St James

Barden

Barkston Ash

Barlby

Barlow

Barton Richmondshire


Barton-le-Street Ryedale


Barton-le-Willows Ryedale


Battersby

Beadlam

Beal

Beckwithshaw

Bedale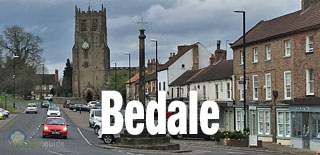 Bellerby

Bickerton

Biggin

Bilbrough

Bilton Harrogate


Bilton in Ainsty

Birkin

Birstwith

Bishop Monkton

Bishop Thornton

Blubberhouses

Boltby

Bolton Abbey

Bolton-on-Swale

Bolton Percy

Booze

Boroughbridge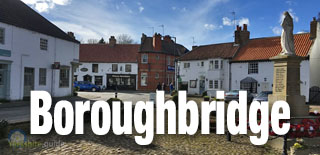 Borrowby

Brafferton

Brandsby

Brawby

Brayton

Brearton

Briggswath

Brompton Hambleton


Brompton-by-Sawdon

Brompton-on-Swale

Brotherton

Broughton Craven


Broughton (Great Broughton) Hambleton


Broughton Ryedale


Brough with St Giles

Buckden

Bulmer

Burn

Burneston

Burniston

Burnsall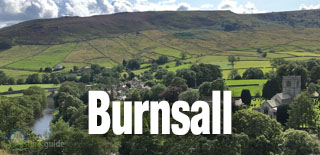 Burnt Yates

Burton in Lonsdale

Burton Leonard

Burton Salmon

Buttercrambe

Butterwick

Byland Abbey

Caldwell

Camblesforth

Carleton-in-Craven

Carlton Richmondshire


Carlton Selby


Carlton Husthwaite

Carlton in Cleveland

Carlton Miniott

Carperby

Carthorpe

Castleton

Cattal

Catterick

Cawood

Cayton

Chapel Haddlesey

Chop Gate

Church Fenton

Clapham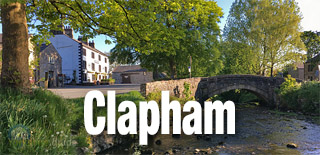 Cleasby

Cliffe Selby


Cliffe near Piercebridge


Cloughton

Colburn

Cold Kirby

Colton

Commondale

Coneysthorpe

Coneythorpe

Conistone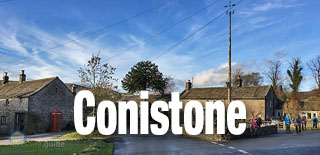 Cononley

Constable Burton

Copgrove

Copt Hewick

Cotterdale

Cowling

Cowthorpe

Coxwold

Cracoe

Crakehall

Crathorne

CRAVEN Former district of North Yorkshire


Cray

Crayke

Croft-on-Tees

Cropton

Crosshills

Cundall

Dacre

Dacre Banks

Dalton Hambleton


Dalton Richmondshire


Dalton-on-Tees Richmondshire


Danby

Danby Wiske

Darley

Deighton Hambleton


Dishforth

Downholme

Draughton

Drax

Duggleby

Easingwold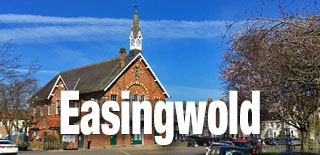 East Ayton

East Cowton

Eastfield

East Harlsey

East Heslerton

East Layton

East Marton

East Rounton

East Witton

Ebberston

Eggborough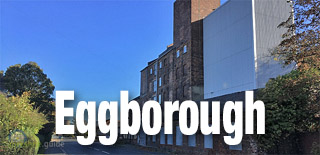 Egton

Egton Bridge

Ellerby

Embsay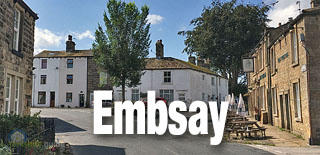 Eppleby

Escrick

Exelby

Faceby

Fadmoor

Fairburn

Farlington

Farnham

Farnhill

Farnley

Fearby

Feizor

Felixkirk

Ferrensby

Filey

Finghall

Flaxton

Flixton

Folkton

Follifoot

Forcett

Foxholes

Fylingthorpe

Galphay

Gammersgill

Ganton

Gargrave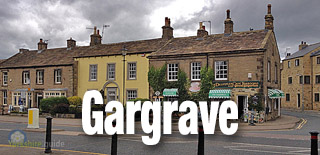 Gateforth

Gayle

Gayles

Gillamoor

Gilling East

Gilling West

Giggleswick

Glasshouses

Glaisdale

Glusburn

Goathland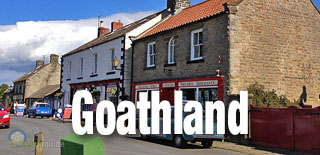 Goldsborough Harrogate


Goldsborough Scarborough


Grassington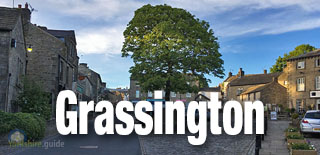 Great Ayton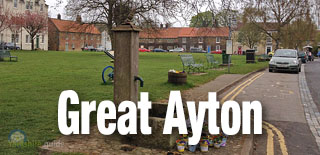 Great Barugh

Great Edstone

Great Habton

Great Heck

Great Langton

Great Ouseburn

Great Smeaton

Great Thirkleby

Green Hammerton

Greenhow Hill

Grewelthorpe

Grinton

Gristhorpe

Grosmont

Gunnerside

Hackforth

Hackness

Halton Gill

HAMBLETON Former district of North Yorkshire


Hambleton Selby


Hampsthwaite

Hardraw

Harmby

Harome

HARROGATE Former district of North Yorkshire


Harrogate

Harwood Dale

Hawes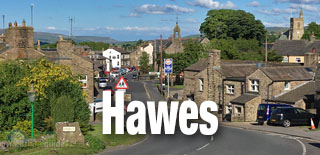 Hawnby

Hawsker

Healaugh Richmondshire


Healaugh Selby


Healey

Hebden Craven


Hellifield

Helmsley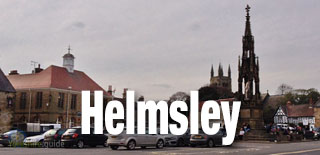 Helperby

Helperthorpe

Helwith Bridge

Hemingbrough

Hensall

Hetton

High Bentham

High Grantley

Hillam

Hinderwell

Hipswell

Hirst Courtney

Horsehouse

Horton in Ribblesdale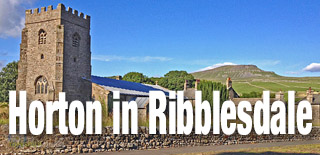 Hovingham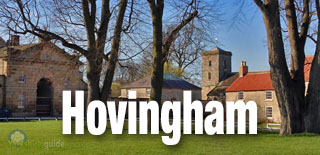 Hubberholme

Huby Hambleton


Huby Harrogate


Hudswell

Hunmanby

Hunsingore

Hunton

Husthwaite

Hutton Buscel

Hutton Conyers

Hutton-le-Hole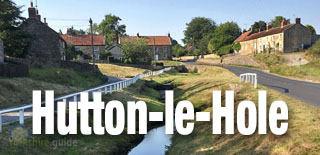 Hutton Rudby

Hutton Sessay

Ingleby Arncliffe and Ingleby Cross

Ingleby Greenhow

Ingleton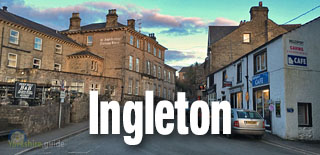 Jervaulx

Keld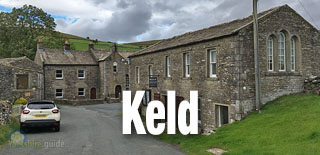 Kelfield

Kellington

Keptwick

Kettleness

Kettlesing

Kettlewell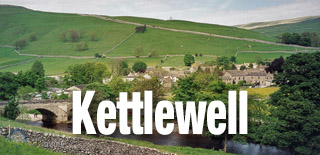 Kilburn

Kildale

Kildwick

Killinghall

Kilnsey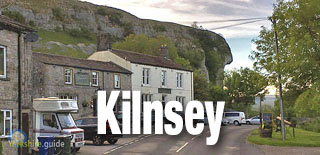 Kirby Grindalythe

Kirby Hill Harrogate


Kirby Hill Richmondshire


Kirby Knowle

Kirby Misperton

Kirby Sigston

Kirby Wiske

Kirkby in Cleveland

Kirkby Fleetham

Kirkby Malham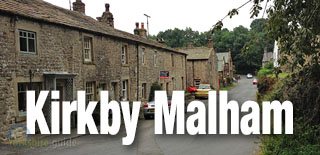 Kirkby Malzeard

Kirkbymoorside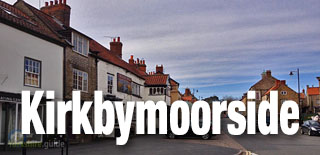 Kirkby Overblow

Kirk Deighton

Kirkham

Kirk Hammerton

Kirklington

Kirk Smeaton

Knaresborough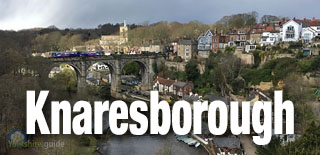 Knayton

Langcliffe

Langthorpe

Langthwaite

Langton

Lastingham

Lealholm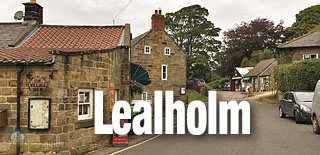 Leathley

Leavening

Leeming

Leeming Bar

Levisham

Leyburn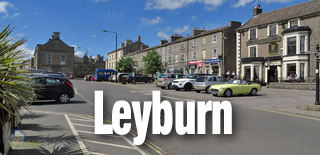 Linton North Yorkshire


Linton-on-Ouse

Little Fenton

Little Ouseburn

Little Ribston

Littlethorpe

Litton

Lockton

Lofthouse North Yorkshire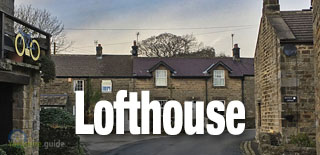 Long Marston

Long Preston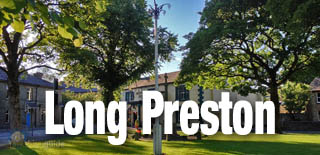 Lothersdale

Low Bentham

Lower Dunsforth

Low Laithe

Low Mill

Low Worsall

Lythe

Malham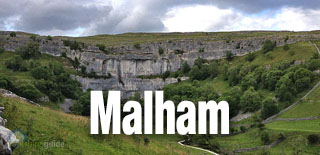 Malton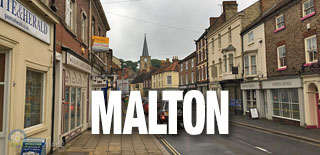 Manfield

Marrick

Markington

Marske

Marton Ryedale


Marton-cum-Grafton

Marton in the Forest

Marton-le-Moor

Masham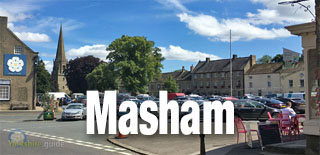 Masongill

Maunby

Melmerby Richmondshire


Melmerby Harrogate


Melsonby

Mickleby

Middleham

Middlesmoor

Middleton Ryedale


Middleton Tyas

Minskip

Monk Fryston

Morton-on-Swale

Moulton

Muker

Muston

Myton-on-Swale

Nawton

Nether Silton

NewbyCraven


NewbyScarborough


Newby Wiske

Newholm

Newsham

Newton Kyme

Newton le Willows

Newton-on-Ouse

Newton upon Rawcliffe

Normanby

Northallerton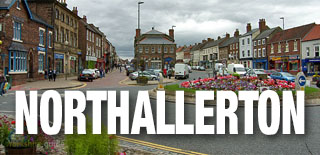 North Cowton

North Duffield

North Grimston

North Rigton

North Stainley

Norton-le-Clay

Norton-on-Derwent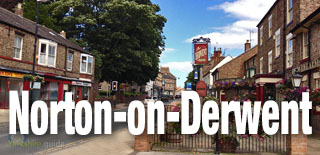 Nosterfield

Nunnington

Nun Monkton

Old Malton

Osgodby Scarborough


Osgodby Selby


Osmotherley

Oswaldkirk

Otterburn

Oulston

Pannal

Pateley Bridge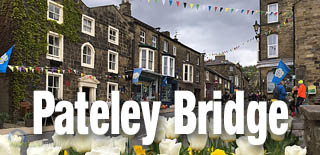 Patrick Brompton

Pickering

Pickhill

Pockley

Potto

Preston-under-Scar

Rainton

Ramsgill

Raskelf

Rathmell

Ravenscar

Ravensworth

Redmire

Reeth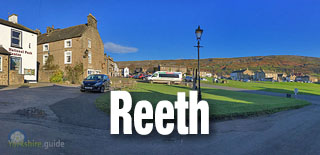 Reighton

Ribblehead

Riccall

Richmond

RICHMONDSHIRE Former district of North Yorkshire


Rievaulx

Rillington

Ripley

Ripon

Risplith

Robin Hood's Bay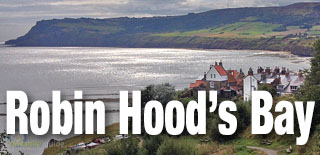 Roecliffe

Romanby

Rosedale Abbey

Roxby

Rudby

Runswick Bay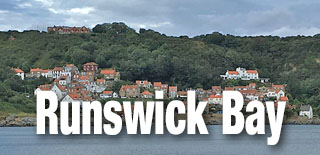 Ruswarp

RYEDALE Former district of North Yorkshire


Rylstone

Ryther

Salton

Sandhutton Hambleton


Sand Hutton Ryedale


Sandsend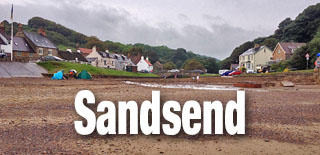 Sawley Harrogate


Saxton

Scagglethorpe

Scalby Scarborough


Scampston

SCARBOROUGH Former district of North Yorkshire


Scarborough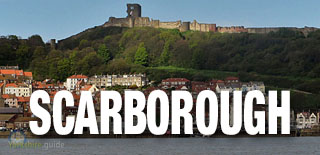 Scarthingwell

Scorton

Scotton

Scruton

Seamer Scarborough


Seamer Hambleton


SELBY Former district of North Yorkshire


Selby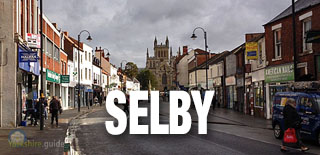 Sessay

Settle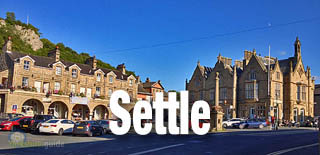 Settrington

Sharow

Sherburn

Sherburn in Elmet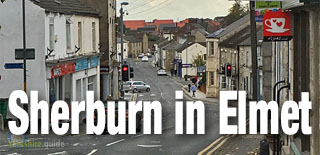 Sheriff Hutton

Shipton by Beningbrough

Sicklinghall

Simonstone

Sinderby

Sinnington

Skeeby

Skelton on Ure

Skipton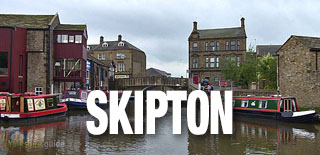 Skipton-on-Swale

Skipwith

Sleights

Slingsby

Snainton

Snape

Sneaton

South Duffield

South Kilvington

South Milford

South Otterington

South Stainley

SowerbyNorth Yorkshire


Speeton

Spennithorne

Spofforth

Stainforth North Yorkshire


Stainsacre

Staintondale

Staithes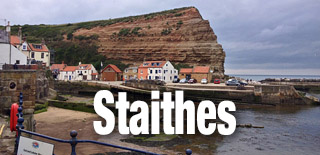 Stanwick St John

Stapleton

Starbeck

Starbotton

Staveley

Staxton

Stillingfleet

Stillington

Stokesley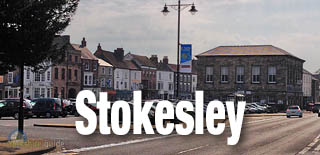 Stonegrave

Stutton

Summerbridge

Sutton-in-Craven

Sutton on the Forest

Sutton-under-Whitestonecliffe

Swainby

Swinton Ryedale


Tadcaster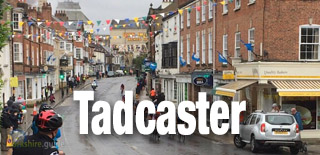 Temple Hirst

Terrington

Thimbleby

Thirlby

Thirsk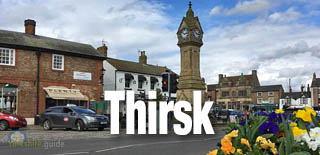 Thixendale

Tholthorpe

Thoralby

Thorganby

Thornborough

Thornmanby

Thornthwaite

Thornton-in-Craven

Thornton in Lonsdale

Thornton-le-Beans

Thornton-le-Clay

Thornton-le-Dale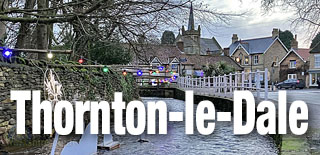 Thornton-le-Moor

Thornton-le-Street

Thornton Rust

Thornton Steward

Thornton Watlass

Thorpe Bassett

Thorpe Willoughby

Threshfield

Thwaite

Timble

Tockwith

Tollerton

Topcliffe

Tosside

Towton

Tunstall North Yorkshire


Ugglebarnby

Ugthorpe

Ulleskelf

Walshford

Wass

Wath

Weaverthorpe

Weeton Harrogate


Welburn

Welbury

Well

Wensley

West Ayton

West Burton

Westerdale

West Haddlesey

West Heslerton

West Lilling

West Lutton

West Marton

Westow

West Rounton

West Scrafton

West Tanfield

West Witton

Wharram le Street

Whashton

Whitby

Whitley Selby


Whitwell-on-the-Hill

Whixley

Wigglesworth

Wighill

Wilsill

Winksley

Wintringham

Wistow

Wombleton

Womersley

Wrelton

Wykeham

Yafforth

Yearsley

Yedingham

NORTH YORKSHIRE
unitary authority

With more than 600 towns and villages within the new unitary authority, we continue to maintain our gazetteer indexes for each of the former districts to help you more easily manage your search for places:


CRAVEN

HAMBLETON

HARROGATE

RICHMONDSHIRE

RYEDALE

SCARBOROUGH

SELBY
---


We continue to add more villages to our A to Y gazetteer and the above may not yet list all places in North Yorkshire unitary authority area
Back
A to Y
---