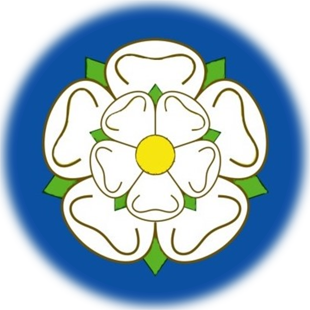 >
Yorkshire
A great place to start!
A big Yorkshire welcome to our expanding guide to the most scenically diverse region of the UK with Britain's favourite city at its heart.

Scroll down this page to get up to date with what is going on in Yorkshire and some of the newest additions to Yorkshire.guide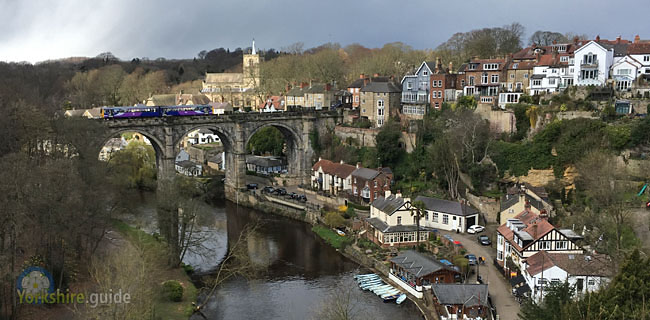 If you're new to Yorkshire see what it has to offer on our Introduction page.

---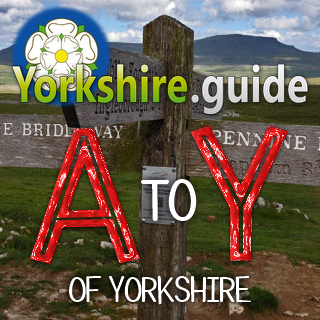 We have now added more than 1,000 places to our A to Y Gazetteer of Yorkshire. We've listed the cities and towns and now many of the villages, with links to pages providing more information or to pinpoint villages on our unique Yorkshire map.

---

The Home button links you to the many other sections of Yorkshire.guide

---

And below, some of our newest items about Yorkshire issues and events in more detail .......

---
Further step from lockdown next Monday
Inns and pubs will have service indoors Hotels and B&Bs will allow overnight stays Museums will be able to reopen Entertainment venues can reopen Racing and sports can have a limited crowd Historic houses will reopen but need pre-booking The Prime Minister has announced the next step from Coronavirus lockdown will go ahead next Monday (May 17).

The step will enable the region's hotels and bed and breakfast accommodation to reopen and food and drink to be served at pubs, cafes and restaurants indoors as well as out.

Indoor venues including cinemas, theatres, concert halls, bowling alleys, casinos, amusement arcades, museums and children's indoor play will be allowed to open and sports events will be able to have a limited number of spectators.

Among other changes, the "rule of six" will now apply indoors, while outdoor activities will be subject to a rule of 30.


Full details about what you can and cannot do under the Government's 'road map' out of lockdown can be found at the GOV.UK website Coronavirus webpages: GOV.UK - Coronavirus
More facts and figures about Covid-19 and the vaccination programme can be found through our Covid-19 update page.
ELECTION RESULTS
Monday saw the last of four days of counting after the local government elections on Thursday May 6.

The count has taken longer than usual due to Coronavirus restrictions and also the introduction of extra elections such as the new Mayor of West Yorkshire. The vote there was won on Sunday night by Labour and Co-operative candidate Tracy Brabin who will now be relinquishing her post as Batley and Spen MP to take up her new role, forcing a by-election in the constituency.

Some Police and Crime Commissioner results have been among the last to be counted with Alan Billings (Labour) re-elected as the South Yorkshire Police and Crime Commissioner on Monday afternoon.

Details from across Yorkshire can now be found on our Elections 2021 results page.



Elections 2021 results



Day of Yorkshire racing this Tuesday is still behind closed doors
Beverley Racecourse There is racing at Beverley Racecourse in the East Riding of Yorkshire this Tuesday (May 11), but it has to be held without ticket sales this week as Coronavirus restrictions continue.

The racecourse is, however, now selling limited tickets for future race meetings and will be welcoming back spectators at its next meeting on Wednesday May 26.

This Tuesday's meeting has seven races which can be viewed on Racing TV. The first race is at 1.45pm and the last race at 4.45pm.

Wetherby Races There is also evening flat racing at Wetherby in West Yorkshire this Tuesday, again behind closed doors and on Racing TV.

The first of seven races there is at 5.15pm and the last at 8.25pm.



Beverley

Wetherby
Rail service slashed in new timetable from May 16
Leeds-focused planning is leaving West Yorkshire without the equivalent of a Circle Line As the Government awards a new mayoral budget for improving transit across West Yorkshire, Government-run rail operator Northern is slashing some existing commuter rail services in the county in its new timetable which comes into operation later this month.

Just as passengers were expecting a return to near-normality, they will find that some services which were drastically cut to key worker levels throughout the Covid-19 pandemic are now being removed from timetables altogether.

The most notable cut is the service linking West Yorkshire's largest town Huddersfield, via Mirfield, to the county's third-largest city Wakefield. Northern had also chosen in recent years to extend the route beyond Wakefield Kirkgate to Normanton and Castleford, although on this section it was planned at a similar time to an existing service.

Mirfield where a 13-minute journey to Wakefield would become one of well over an hour going to Leeds and back or an equally long bus ride changing at Dewsbury An hourly service had been in operation between Huddersfield and Wakefield possibly since the railway was built in the Victorian era, but it was cut to just three trains a day during the Covid-19 pandemic. Now the service has been slashed from timetables altogether, leaving three London-bound services of Grand Central as the only passenger services linking Mirfield and Wakefield. There are no services at all planned between Huddersfield and Wakefield, where there was also the potential for using the service to short-cut journeys between Manchester and Wakefield.

Northern seems to think the answer is to change at Leeds. But the there-and-back route makes the journey of 13 minutes for the eight miles or so between Mirfield and Wakefield Kirkgate into one of between 1 hour 6 minutes and 1 hour 28 minutes. On the congested roads in the area, travel by bus, changing at Dewsbury, also usually takes over an hour.

Elsewhere Northern continues to operate a regular service in some areas, such as half-hourly trains between Bradford Forster Square and Ilkley.

The new train timetables for Northern and for other rail operators come into effect on Sunday May 16.


Disruption as new express trains face checks
Two Nova1 trains on the TransPennine Express route Rail services continue to be affected after disruption to services at the weekend caused by the need for urgent safety checks on some of the newest trains on the rail network.

Hitachi has been quickly carrying out checks on their Intercity Express trains and while services have been resumed by operators there are warnings of cancellations to some services through the week.

An LNER Azuma train A Hull Trains Paragon service The recently-introduced trains are operated in Yorkshire by LNER, Hull Trains and TransPennine Express under the names of Azuma, Paragon and Nova 1. Several services were disrupted at the weekend and LNER is advising passengers there will be some cancellations between Monday May 10 and Friday May 14 as trains are taken out of service for ongoing checks as a precautionary measure. Hull Trains says its services have resumed after checks. TransPennine Express has continued to operate services to its current timetable.


Latest information on Coronavirus in Yorkshire
• Latest step of easing of lockdown rules.
• New infections now below 1 in 1,000 of population per week in all parts of Yorkshire.
• Information on vaccines. Vaccine programme currently open to those over 40 by July 1.
• Links to latest Covid-19 statistics and useful further information.

See our Covid-19 update page.



Covid-19 update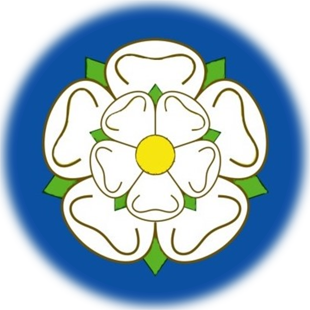 Do you know your Yorkshire?

Can you name the seven cities of Yorkshire?
Which were the first three to be recognised as cities?
For the answers see: Seven cities
---

How about the seven largest towns and cities of Yorkshire?
For the answer see: Largest towns and cities
---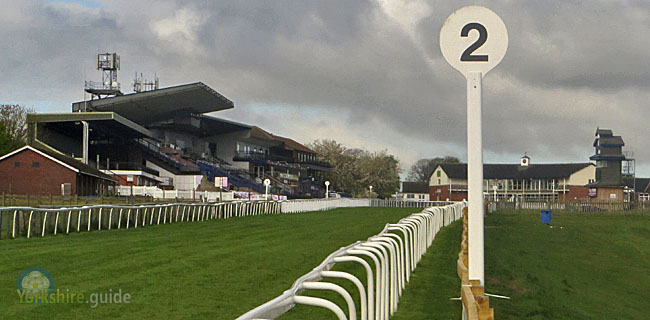 Where are the nine horse racecourses of Yorkshire?
Which of them stages the world's oldest classic race?
For the answers see: Racecourses
---

Which were the five highest-placed Yorkshire football teams in the 2019-20 season? End of season promotions and relegations saw which three Yorkshire teams moving in or out of the Championship?
To find the answers see: Yorkshire football
---

If a board game was to feature Yorkshire's four busiest railway stations, which would they be?
For the answer see: Railway stations
---

How many of Yorkshire's five highest mountains can you name?
For the answer see: Highest mountains
---

Where were the eight start and finish locations for the 2019 Tour de Yorkshire cycle races?
For the answer see: Tour de Yorkshire 2019
---

Based on district local authorities, where are the seven largest populations in Yorkshire?
For the answer see: Populations

On Ilkla Moor Baht 'at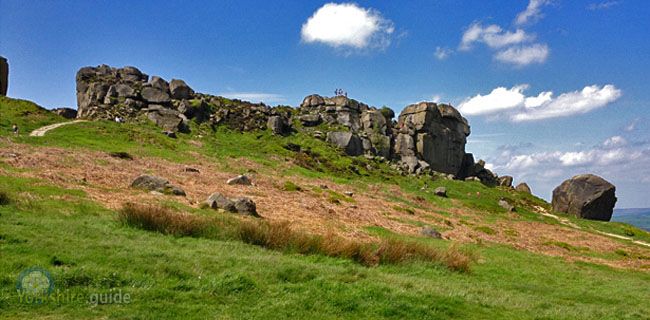 If you're from Yorkshire you will probably recognise our background picture as the Cow and Calf Rocks on Ilkley Moor, famous as the location of the Yorkshire dialect anthem "On Ilkla Moor Baht 'at". More on Ilkley.


Recent Yorkshire news topics
---
Last launch of lifeboat : End of an era for Filey's all-weather rescue boat.

---
Minster commemoration : York prayers for Royal Family.

---
April 12 reopening : Big step in the return to Yorkshire attractions.

---
Bradford station site : Council plans to move station for faster rail service 7 minutes walk further away from centre.

---
Spring 2021 Budget : Yorkshire Freeports in Spring Budget.

---
Green Flag parks : High standards of Yorkshire parks and green spaces.

---
New airport terminal : Council backs Leeds Bradford Airport expansion plans.

---
News archive 2020: News from 2020.

---
News archive 2019: News from 2019.

---
News archive 2018: News from 2018.

---
News archive 2017: News from 2017.

---
Also in Yorkshire.guide
Home
Travel
Places to visit
Webcam
Map
Film locations
---