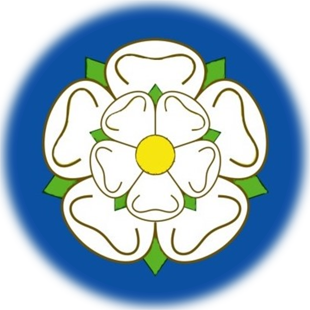 >
Yorkshire
A great place to start!
A big Yorkshire welcome to our expanding guide to the most scenically diverse region of the UK with Britain's favourite city at its heart.

Scroll down this page to get up to date with what is going on in Yorkshire and some of the newest additions to Yorkshire.guide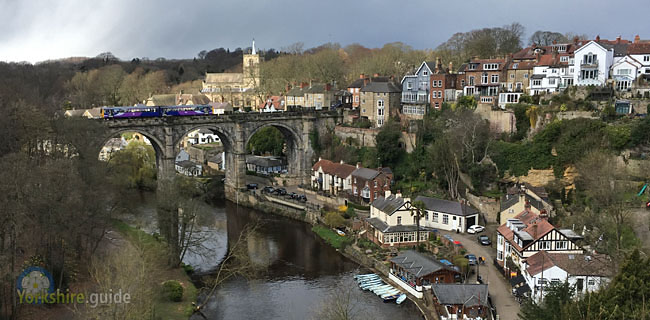 If you're new to Yorkshire see what it has to offer on our Introduction page.

---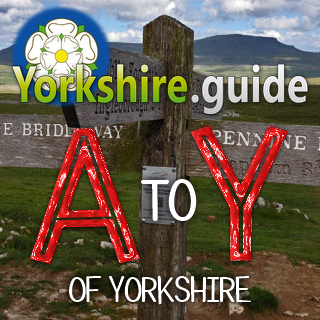 We have now added more than 1,000 places to our A to Y Gazetteer of Yorkshire. We've listed the cities and towns and now many of the villages, with links to pages providing more information or to pinpoint villages on our unique Yorkshire map.

---
Home button links you to the many other sections of Yorkshire.guide>

---

And below, some of our newest items about Yorkshire issues and events in more detail .......

---
North Yorkshire to become single-tier authority
The Government has changed and rechanged administrative boundaries in Yorkshire more in the last 50 years than in any previous period in Yorkshire history. And so the story continues as the Housing, Communities and Local Government Minister Robert Jenrick announced this week that the large district council authorities of North Yorkshire — created in 1974 — would disappear. The district councils and county authority will be replaced with a single-tier authority covering all the area currently served by the North Yorkshire County Council.

While the Government talks of "strengthening local leadership", "transforming the way services are delivered" and "offering better value for money", it does mean that a single authority pot of money is being stretched further in North Yorkshire than anywhere else in the country.

North Yorkshire is the largest county in England, covering 3,341 square miles, and including around 500 towns and villages and one small city. It stretches across around 92 miles west to east and around 67 miles from its northernmost tip to its southernmost point. To drive from Skipton in the West to Scarborough in the east takes, at best, around 2 hours and 15 minutes. The area includes two National Parks, three Areas of Outstanding Natural Beauty and a Heritage Coast.

Harrogate Borough Council is currently responsible for Valley Gardens Scarborough Borough Council is currently responsible for Peasholm Park In a situation where leaving things as they are never appears among current Government thinking, the planned change is possibly the least controversial and least disruptive of two controversial proposals put forward. The unitary authority is the same area as the existing North Yorkshire County Council, which already has responsibility for roads, education and libraries, and the City of York is retained as a separate unitary authority.

The move will mean services such as parks, museums, leisure facilities, bins and recycling, car parks, housing and property, planning, licensing and council tax collection going from local district to county level and, for example, a park in Harrogate would be competing for budget and maintenance with a park in Scarborough.

The rejected proposal would have combined North Yorkshire districts of

Craven,

Richmondshire,

Hambleton and

Harrogate into one unitary authority while another would have been formed from the North Yorkshire districts of

Scarborough,

Ryedale and

Selby while also swallowing up the unitary authority of

York, a move which was particularly strongly contested in Yorkshire's historic capital which has had self-governance as a city in one form or another since ancient times.

However, the Government's choice for North Yorkshire contrasts greatly with its decision-making for Cumbria, which is only around three-quarters the area of North Yorkshire, but will be divided into two unitary authorities. The

South Lakeland district, which took in areas of historic Yorkshire around Sedbergh in 1974, will be part of an single authority covering eastern Cumbria also including parts of historic Lancashire, Westmorland and Cumberland. South Lakeland will merge with Eden and Barrow-in-Furness districts while the Cumbria county authority is wiped out.

Parliamentary approval still has to be sought following the ministerial announcement, but the Government timetable is for elections for the new authorities next May.

While unitary authorities are often described as single-tier government, North Yorkshire continues to also have its third-tier profusion of small-area civil parish councils in most areas. These also include town councils in most towns and Ripon City Council.



North Yorkshire



World Heritage Sites to enjoy in Yorkshire
Salt's Mill, Saltaire Fountains Abbey Studley Royal gardens Across the Pennines, Liverpool has been hitting the headlines this week as it faced the unusual step of being stripped of its UNESCO World Heritage Site status after modern development changed the character of its famous waterfront.

Here in Yorkshire we are still looking after the heritage value of two UNESCO World Heritage Sites, both well-preserved and both well worth a visit.

One of those sites is the late 19th century village of Saltaire, in West Yorkshire, built for the workers of mill owner Sir Titus Salt.

The other World Heritage Site is Fountains Abbey and the Studley Royal Water Garden, near Ripon, in North Yorkshire. Fountains Abbey dates from the early 12th century and is Britain's most complete Cistercian abbey ruin. The gardens on the River Skell were a Georgian period addition featuring classical statues and follies. The estate is managed by the National Trust.



Saltaire

Fountains Abbey
Summer Festival at Thirsk and York racecourses
Thirsk Racecourse York Racecourse The Go Racing in Yorkshire Summer Festival continues at two Yorkshire's racecourses this Friday (July 23).

There is an afternoon of racing from Thirsk Racecourse in North Yorkshire with seven races on the card. The first race is at 1.10pm and the last race at 4.35pm.

The action moves to York for six Friday evening races as part of its Music Showcase Weekend before a further seven races on Saturday. Friday's first race is at 6.00pm and the last race at 8.30pm before music from Rick Astley.

The Go Racing in Yorkshire Summer Festival is held at Yorkshire's racecourses over nine days, concluding at Pontefract racecourse in West Yorkshire on Sunday (July 25).

More information at the

Thirsk Racecourse and

York racecourse websites.



Thirsk

York



Buses to be tickled pink as Tiger roars out
Yorkshire Tiger services are mostly being taken over by Transdev from Sunday with the 233 Denby Dale service renumbered D1 Picture:Huddersfield.guide Bus timetables will be changing on many routes in West Yorkshire this weekend and those areas familiar with the bright orange buses of Yorkshire Tiger may soon find they are tickled pink as they become the services of Team Pennine.

Pink will be the new Team Pennine livery of Transdev, the company which has acquired the Yorkshire Tiger services from the Arriva group.

While the routes are taken over this weekend, the timetables for most of them will remain unchanged at this time except for the 233 Huddersfield - Kirkburton - Skelmanthorpe - Clayton West - Denby Dale service which will become the Denby Darts D1 service from Sunday with a new timetable and some morning peak journeys times to watch out for from Monday.

Many Arriva services operating to and from Wakefield will also change with former Yorkshire Tiger routes 231 and 232 retained as Arriva services Another exception is the 231 and 232 Huddersfield - Lepton - Flockton - Horbury - Wakefield service, routes which have been retained by Arriva and will now run under its Arriva Yorkshire arm. It will have a new timetable from this weekend, as will many Arriva Yorkshire services operating in and out of Wakefield.

In Leeds, the Temple Green Park and Ride will be reopening with First-operated bus service PR2.

Keighley Bus Company service 784 linking Otley, Ilkley, Addingham and Skipton will be renumbered 64 from Sunday, while the existing 62 Keighley to Ilkley service will have minor timetable changes.


Further details of affected services in West Yorkshire can be found at the Metro - Service changes web pages.

• After bus service changes in South Yorkshire last weekend there will be a few more timetable changes from Monday (July 26) mostly affecting First journeys operating to and from Doncaster. The changes are said to result from staff issues associated with Covid-19.


Further details of affected services in South Yorkshire can be found at the Travel South Yorkshire - Service changes web pages.
Tramlines festival is back in Sheffield
The three-day Tramlines music festival plays to a huge crowd at Hillsborough Park north of Sheffield, South Yorkshire, this weekend (July 23-25).

Thousands will be watching a line-up of more than 50 artists on three music stages and the comedy stage over the three days.

Requirements of a negative Covid test or double vaccination will be needed for entry to the event.

Information can be found at the

Tramlines website.



Sheffield



Visitor centre reopens at longest canal tunnel
Tunnel End and the Watersedge cafe The Standedge Tunnel visitor centre The visitor centre at Britain's longest, deepest and highest canal tunnel has reopened from Monday (July 19).

The three-and-a-quarter-mile tunnel goes deep beneath the Pennine moors in Yorkshire. It was opened in 1811 to take the Huddersfield Narrow Canal between two parts of the West Riding of Yorkshire, Marsden in West Yorkshire and Diggle, which is now in Greater Manchester.

The Standedge Tunnel and Visitor Centre is at Tunnel End at the Marsden end of the restored subterranean route, which also proved useful in the later building of three parallel railway tunnels beneath the difficult to cross stretch of the Pennines.

An exhibition centre shows the work which went into the opening of the tunnel in 1811 and how goods were propelled through the tunnel by leggers laying on the boat roof and walking on the tunnel sides or roof. There are also refreshments available at the Watersedge cafe beside the tunnel.

Access to the visitor centre is free and a pleasant half-mile walk along the canal from Marsden railway station. A fee is charged for trip boat journeys into the tunnel, when available.

Find out more at this

Canal & River Trust web page.


County cricket at the seaside
Scarborough cricket ground County cricket continues at the seaside next week with a third Yorkshire county cricket match at the Scarborough cricket ground at North Marine Road.

Earlier this week Yorkshire beat Northumberland on Tuesday (July 20) but lost to Surrey on Thursday. On Wednesday of next week (July 28) Yorkshire play Northamptonshire at Scarborough.



Scarborough



Freedom Day comes with highest-ever rate of Covid-19 in some areas
New cases in Leeds and Tees Valley rise to highest since pandemic began
Leeds district in West Yorkshire has seen a massive rise in cases throughout June. Latest graph point is week to July 15 and may not yet have complete results Freedom Day on Monday (July 19), ending remaining Coronavirus restrictions, came after a month of a rocketing number of new cases in Yorkshire's biggest city,

Leeds. There have been lower-than-average levels of vaccination in the metropolitan district and it now has the highest weekly numbers of new Covid cases at any time since the pandemic began.

New Covid-19 cases are rocketing in Tees Valley. Latest graph point is week to July 15 and may not yet have complete results Figures in

Middlesbrough,

Redcar and Cleveland and
Stockton-on-Tees districts have also reached phenomenally high rates with, for the first time, new Covid-19 infections affecting more than 1% of the population in just one week. Just a few weeks ago Redcar and Cleveland was among the districts with lowest rates of infection. Now it has the highest in Yorkshire in terms of proportion of population.

New Covid-19 cases are also rising across South Yorkshire. Latest graph point is week to July 15 and may not yet have complete results See our Covid-19 update page for the latest figures and the worst-hit places across Yorkshire and:

• Information on vaccines. Vaccine programme now open to all those aged over 18, but millions will still be unvaccinated as restrictions are ended.

UK population unvaccinated 31%
UK adults unvaccinated 12%
Vaccination data up to July 20, 2021. Population based on 2020 estimates

• Links to latest Covid-19 statistics and useful further information.



Covid-19 update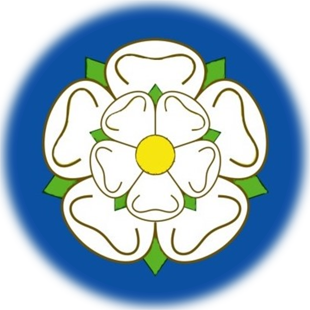 Do you know your Yorkshire?

Can you name the seven cities of Yorkshire?
Which were the first three to be recognised as cities?
For the answers see: Seven cities
---

How about the seven largest towns and cities of Yorkshire?
For the answer see: Largest towns and cities
---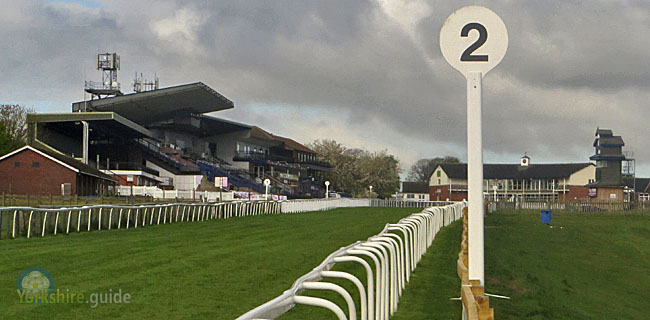 Where are the nine horse racecourses of Yorkshire?
Which of them stages the world's oldest classic race?
For the answers see: Racecourses
---

Which were the five highest-placed Yorkshire football teams in the 2020-21 season? End of season promotions and relegations saw which four Yorkshire teams moving in or out of the Championship?
To find the answers see: Yorkshire football
---

If a board game was to feature Yorkshire's four busiest railway stations, which would they be?
For the answer see: Railway stations
---

How many of Yorkshire's five highest mountains can you name?
For the answer see: Highest mountains
---

Where were the eight start and finish locations for the 2019 Tour de Yorkshire cycle races?
For the answer see: Tour de Yorkshire 2019
---

Based on district local authorities, where are the seven largest populations in Yorkshire?
For the answer see: Populations

On Ilkla Moor Baht 'at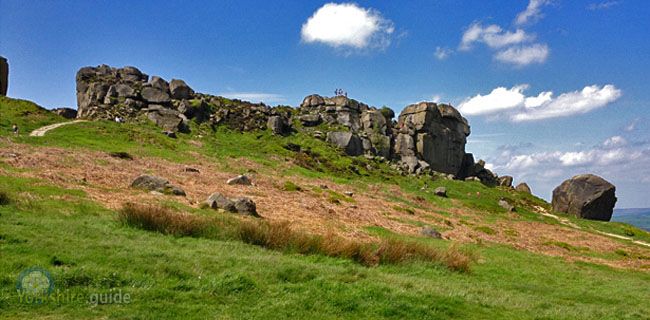 If you're from Yorkshire you will probably recognise our background picture as the Cow and Calf Rocks on Ilkley Moor, famous as the location of the Yorkshire dialect anthem "On Ilkla Moor Baht 'at". More on Ilkley.


Recent Yorkshire news topics
Batley and Spen Election 2021 : Labour hold seat in parliamentary by-election

---
High Street recovery : Huddersfield town centre at UK No1 for spending recovery.

---
Elections 2021 results : Regional round-up of all the local government elections.

---
Last launch of lifeboat : End of an era for Filey's all-weather rescue boat.

---
Minster commemoration : York prayers for Royal Family.

---
April 12 reopening : Big step in the return to Yorkshire attractions.

---
Bradford station site : Council plans to move station for faster rail service 7 minutes walk further away from centre.

---
Spring 2021 Budget : Yorkshire Freeports in Spring Budget.

---
Green Flag parks : High standards of Yorkshire parks and green spaces.

---
New airport terminal : Council backs Leeds Bradford Airport expansion plans.

---
News archive 2020: News from 2020.

---
News archive 2019: News from 2019.

---
News archive 2018: News from 2018.

---
News archive 2017: News from 2017.

---
Also in Yorkshire.guide
Home
Travel
Places to visit
Webcam
Map
Film locations
---