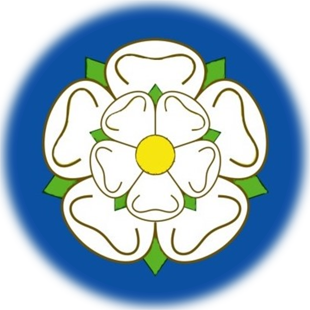 >
Yorkshire
A great place to start!
A big Yorkshire welcome to our expanding guide to the most scenically diverse region of the UK with Britain's favourite city at its heart.

Scroll down this page to get up to date with what is going on in Yorkshire and some of the newest additions to Yorkshire.guide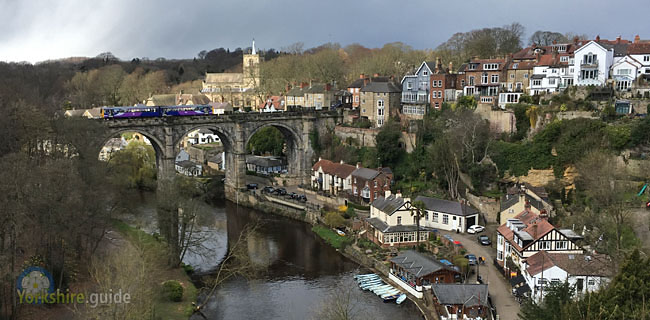 If you're new to Yorkshire see what it has to offer on our Introduction page.

---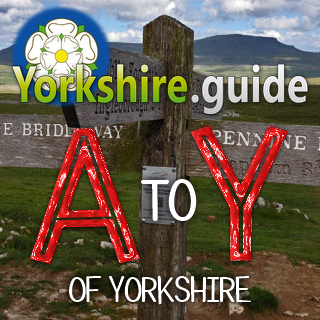 We have now added more than 1,000 places to our A to Y Gazetteer of Yorkshire. We've listed the cities and towns and now many of the villages, with links to pages providing more information or to pinpoint villages on our unique Yorkshire map.

---

The Home button links you to the many other sections of Yorkshire.guide

---

And below, some of our newest items about Yorkshire issues and events in more detail .......

---
Two days of racing at Redcar
Redcar racecourse Yorkshire's seaside racecourse at Redcar has two days of racing this Friday and Saturday with a limited number of tickets available to watch at the racecourse.

There are 8 races on Friday with the first race at 1.00pm and the last at 4.55pm. The first of 7 races on Saturday is at 1.20pm and the last race is at 4.45pm.


More information at the

Redcar Racing website.



Redcar



New motoring spectacular planned
The location of the Yorkshire Motorsport Festival near Meltham Meltham in West Yorkshire is the location of a big new motoring event, the Yorkshire Motorsport Festival, which takes place from June 26 to 28.

The event, postponed since last year, is promising a three-day extravaganza for vehicle enthusiasts and for families, music-lovers and foodies. Rally and supercars, trucks and tractors will all feature in the outdoor show, spread across 125 acres of fields. However, tickets will now be limited to 4,000 a day rather than 10,000 to ensure social distancing.

Set in countryside between Meltham and Holmfirth, the event also features the Wolfstone Hillclimb, to be held on closed roads, including Wolfstones Road around Wolfstones Height. It is expected to feature around 80 cars, mostly from the 1980s and earlier. Aston Martins are sure to feature in the event. The car company's one-time owner, the late Sir David Brown, whose initials DB feature on many past models, once lived just a mile from the festival location and not far from the David Brown tractor factory which was once a major feature of the Meltham area.

The main festival car park is at the junction of of Thick Hollins Lane and Wilshaw Road above Meltham.

The event was originally planned for 2020 and those who had bought tickets for that event have had to carry them forward to this year.



Delay in final release from restrictions
Leeds saw new Covid-19 positive cases double to more than 1,100 in last week and results so far for the week to June 17 show that figure to have been exceeded this week Prime Minister Boris Johnson has announced this Monday (June 14) that the last stage of release from lockdown restrictions across England has been delayed, with July 19 now the likely date after a review in two weeks time.

The restriction on numbers at weddings and wakes will however be relaxed from June 21 provided social distancing is maintained.

A target has been set to give all those aged over 18 at least their first vaccination by July 19.

Latest figures for Covid-19 tests in the week to June 17 show a disturbing rise in the number of new Coronavirus cases in some districts with another major rise in the

Leeds metropolitan district of West Yorkshire.

See our Covid-19 update page for more on this and:
• Information on vaccines. Vaccine programme open to those over 23 from Tuesday (June 15).
• Latest step of easing of lockdown rules.
• Links to latest Covid-19 statistics and useful further information.



Covid-19 update
What the May 17 step from lockdown allowed
Inns and pubs now have service indoors Hotels and B&Bs can now provide overnight stays Museums have been able to reopen Entertainment venues are reopening Racecourses reopened their grandstands Historic houses reopen but need pre-booking York tourist attractions are open if you book Football has been allowed a limited crowd Cinemas are open again The most recent step from Coronavirus lockdown was back on Monday May 17.

That step enabled the region's hotels and bed and breakfast accommodation to reopen and food and drink to be served at pubs, cafes and restaurants indoors as well as out.

Indoor venues including cinemas, theatres, concert halls, bowling alleys, casinos, amusement arcades, museums and children's indoor play were allowed to open and sports events have been able to have a limited number of spectators.

Among other changes, the "rule of six" now applies indoors, while outdoor activities are subject to a rule of 30.


Full details about what you can and cannot do under the Government's 'road map' out of lockdown can be found at the GOV.UK website Coronavirus webpages: GOV.UK - Coronavirus
More facts and figures about Covid-19 and the vaccination programme can be found through our Covid-19 update page.
Huddersfield station covered in rainbow knitting
Huddersfield railway station Huddersfield's landmark Grade I listed station building has been covered in knitting as part of a month-long Woven in Kirklees celebration running through June.

The Big Rainbow Knit has been created from around 15,000 knitted and crocheted squares crafted by hundreds of people in the

Kirklees metropolitan district and elsewhere around the world.

The project has also involved the creation of panel decorations around St George's Square and knitted rainbow scarves for the statue of former Prime Minister Harold Wilson, who stands outside the station.

As part of the Kirklees Council sponsored project, various other textile themed events are taking place around the Kirklees district, including demostrations, workshops, talks, family activities and trails.


Find out more about the events at the Woven in Kirklees website.
Huddersfield
Yorkshire in the TV spotlight in new drama
Fountains Hall Bolton Castle East Riddlesden Hall St Michael the Archangel Church, Emley It seems Yorkshire is never far away from our TV screens as it continues to prove popular with film and television scene-setters.

The new three-part history-based drama Anne Boleyn with Jodie Turner Smith cast in the leading role, was filmed at Yorkshire locations last year. It was shown on Channel 5 last week (June 1-3) and is still available to stream on My5 Catch Up.

Among the locations used were Bolton Castle near Redmire in Wensleydale, Fountains Abbey and Fountains Hall near Ripon in North Yorkshire and also East Riddlesden Hall near Keighley and St Michael the Archangel Church, Emley, in West Yorkshire.

Find out more about other film and TV made in Yorkshire on our film locations page.



Film locations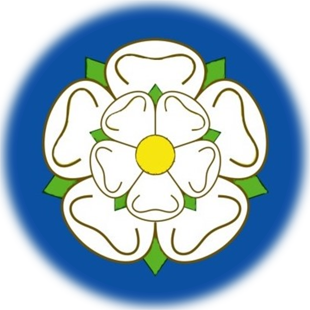 Do you know your Yorkshire?

Can you name the seven cities of Yorkshire?
Which were the first three to be recognised as cities?
For the answers see: Seven cities
---

How about the seven largest towns and cities of Yorkshire?
For the answer see: Largest towns and cities
---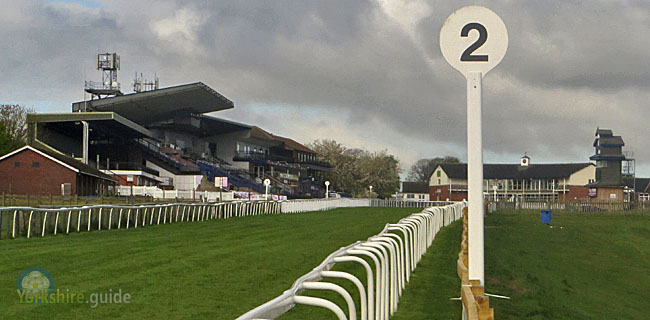 Where are the nine horse racecourses of Yorkshire?
Which of them stages the world's oldest classic race?
For the answers see: Racecourses
---

Which were the five highest-placed Yorkshire football teams in the 2020-21 season? End of season promotions and relegations saw which four Yorkshire teams moving in or out of the Championship?
To find the answers see: Yorkshire football
---

If a board game was to feature Yorkshire's four busiest railway stations, which would they be?
For the answer see: Railway stations
---

How many of Yorkshire's five highest mountains can you name?
For the answer see: Highest mountains
---

Where were the eight start and finish locations for the 2019 Tour de Yorkshire cycle races?
For the answer see: Tour de Yorkshire 2019
---

Based on district local authorities, where are the seven largest populations in Yorkshire?
For the answer see: Populations

On Ilkla Moor Baht 'at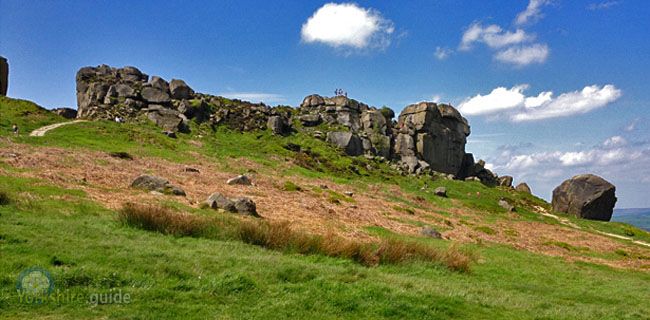 If you're from Yorkshire you will probably recognise our background picture as the Cow and Calf Rocks on Ilkley Moor, famous as the location of the Yorkshire dialect anthem "On Ilkla Moor Baht 'at". More on Ilkley.


Recent Yorkshire news topics
High Street recovery : Huddersfield town centre at UK No1 for spending recovery.

---
Elections 2021 results : Regional round-up of all the local government elections.

---
Last launch of lifeboat : End of an era for Filey's all-weather rescue boat.

---
Minster commemoration : York prayers for Royal Family.

---
April 12 reopening : Big step in the return to Yorkshire attractions.

---
Bradford station site : Council plans to move station for faster rail service 7 minutes walk further away from centre.

---
Spring 2021 Budget : Yorkshire Freeports in Spring Budget.

---
Green Flag parks : High standards of Yorkshire parks and green spaces.

---
New airport terminal : Council backs Leeds Bradford Airport expansion plans.

---
News archive 2020: News from 2020.

---
News archive 2019: News from 2019.

---
News archive 2018: News from 2018.

---
News archive 2017: News from 2017.

---
Also in Yorkshire.guide
Home
Travel
Places to visit
Webcam
Map
Film locations
---