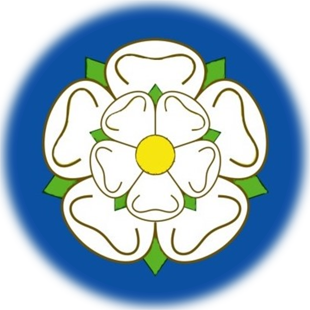 >
Yorkshire
A great place to start!
A big Yorkshire welcome to our expanding guide to the most scenically diverse region of the UK with Britain's favourite city at its heart.

Scroll down this page to get up to date with what is going on in Yorkshire and some of the newest additions to Yorkshire.guide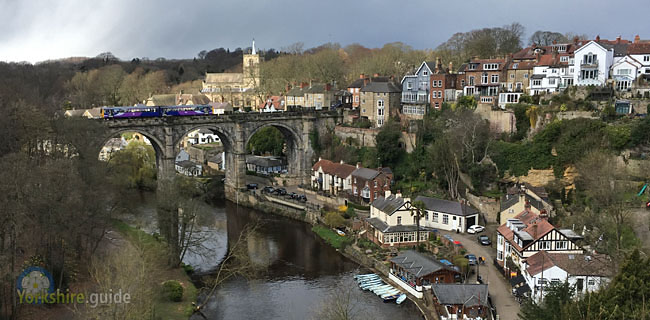 If you're new to Yorkshire see what it has to offer on our Introduction page.

---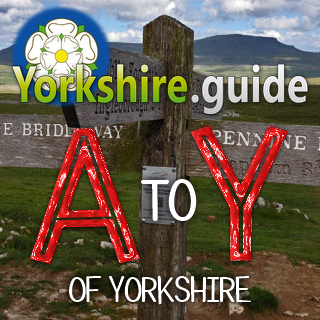 We have now added more than 1,000 places to our A to Y Gazetteer of Yorkshire. We've listed the cities and towns and now many of the villages, with links to pages providing more information or to pinpoint villages on our unique Yorkshire map.

---

The Home button links you to the many other sections of Yorkshire.guide

---

And below, some of our newest items about Yorkshire issues and events in more detail .......

---
Freeports for Yorkshire
Hull has one of the Humber Ports Teesport in the Redcar and Cleveland district Teesside and the Humber will become Freeports, the Government announced in The Budget on Wednesday afternoon (March 3).

They will be two of seven English seaports and an airport to receive the status.

Goole is another Yorkshire port reached from the Humber Freeports aim to provide tax reliefs, simplified customs procedures and will also have streamlined planning processes.

Chancellor of the Exchequer and Richmond Yorkshire MP Rishi Sunak also named Castleford in West Yorkshire and Whitby in North Yorkshire among the selection of towns to benefit from a new towns deal.

As well as the two Yorkshire towns mentioned in his speech, other places in Yorkshire which will receive money from the towns fund are Scarborough in North Yorkshire, Goldthorpe and Stocksbridge in South Yorkshire, Morley and the city of Wakefield in West Yorkshire, and Middlesbrough and Thornaby-on-Tees on Teesside.

Whitby will also benefit from the new town deal Castleford will be one town with a pot of gold A total of 45 towns across England will have a share of more than £1 billion spread between them aimed at supporting long-term economic and social regeneration and recovery from the impacts of Covid-19. Individual amounts range between around £17m and £25m.

Under a separate scheme, Wakefield will also be part of a four-way share of £18.8 million aimed at transforming local cultural projects.

The chancellor has also annouced £135m to progress the Trans-Pennine upgrade of the A66 road, which passes through his own constituency as it links the A1(M) and M6 on its way to Cumbria.


Two days of racing from Doncaster
The gates remain closed, but there are two days of televised racing from Doncaster racecourse in South Yorkshire this Friday and Saturday (March 5 and 6).

There are 7 races each day. On Friday the first race is at 2.15pm and the last at 5.35pm. On Saturday the first is at 1.45pm and the last at 5.15pm with the Grimethorpe Handicap Chase the feature race at 3.30pm.



Doncaster



Yorkshire in pictures
As the metreological spring arrives we are more than looking forward to the day when people are no longer told to stay at home and we can spend more time out and about enjoying the entire Yorkshire region while updating our guide with brand new pictures and the latest information.

In the meantime we have a new set of Yorkshire villages on our Pictures page for March.

Following on from our February selection we take a random choice from the hundreds of villages we include in the Yorkshire.guide Gazetteer.

How many do you recognise?



Pictures


If you were wondering about the locations of our February pictures, they can now be seen with the village names displayed on this February pictures page.


High standards of Yorkshire parks and green spaces
Beaumont Park, Huddersfield A 2020-21 Green Flag Award Crescent Gardens, Filey Otley Chevin Country Park Central Park, Haworth Near 100 parks and green spaces across Yorkshire have a Green Flag Award in 2021 reflecting high standards across the region.

While blue flags have become familiar at the seaside for many years, green flags are a relative newcomer in providing an internationally recognised standard against which parks and green spaces are judged.

Towns, villages and cities where there are parks with awards include Batley, Brighouse, Doncaster, Elsecar, Filey, Greasbrough, Halifax, Haworth, Huddersfield, Hull, Leeds, Middlesbrough, Pudsey, Scarborough, Sheffield, Whitby and York.

Many country parks also have the awards, among them the Otley Chevin Country Park; the Pugneys and Anglers Country Parks, near Wakefield; Ulley Country Park, south of Rotherham; and Rawcliffe Country Park, near York.

But parks are not the only green spaces with awards after an application and assessment process involving mystery judges checking standards. Other green flag winners include Elland Crematorium, the Pocklington, Selby and Ripon Canals, University of Bradford main campus and heritage sites such as Kirkstall Abbey near Leeds, and Castle Hill at Huddersfield. Woodlands and nature reserves are also among the region's flag winners.

The Green Flag Awards scheme is managed in England by the Keep Britain Tidy group under licence from the Government.



Brighter days ahead at the Yorkshire seaside
Staithes, North Yorkshire Saltburn-by-the-Sea is a Blue Flag beach Whitby has a Blue Flag beach Scarborough's North Bay is a Blue Flag beach Runswick Bay was named Britain's Best Beach in 2020 by The Sunday Times The beach at Hornsea is a Blue Flag beach We may be confined in the dark days of another lockdown right now, but there is now hope of much brighter days ahead and where better to spend them than at the Yorkshire seaside.

The resorts on Yorkshire's coast boast four international Blue Flag beaches, a dozen places with Seaside Awards and a village which was judged to have Britain's Best Beach in 2020.

And with some vast stretches of beaches, seaside villages and coastal paths there is plenty of space to be enjoyed away from the main town centres.

You can take a virtual visit to the seaside right now and plan for your summer by looking up some of the resorts featured on our Seaside page.



Seaside
Yorkshire.guide/seaside
Plan for West Yorkshire transit system announced
Unlike Sheffield (pictured) in South Yorkshire, none of the West Yorkshire cities have had tram networks in recent decades, but trains help cover the distance between the biggest centres The West Yorkshire Combined Authority has published an ambitious vision for a mass transit network for West Yorkshire by 2040.

People across the county are being asked to have their say on its Mass Transit Vision 2040 and Connectivity Infrastructure Plan.

This first phase of public consultation is open for public comment until April 11.

The plans also set out the critical role of major projects including HS2, Northern Powerhouse Rail, the Trans-Pennine line upgrade and rail electrification in an integrated transport system to connect West Yorkshire's cities, towns and local communities.

Read more and link to the WYCA consultation at our West Yorkshire transit page.


Britain's first National Park reaches 70 in 2021
Back Tor on the border of Derbyshire and South Yorkshire in the Peak District National Park Britain's first National Park, which stretches into West and South Yorkshire, celebrates the 70th anniversary of its formation in 2021.

The Peak District National Park was designated in April 1951, although the idea of National Parks had first been put forward by a Government inquiry some 20 years earlier.

One of the three National Parks in Yorkshire it offers plenty of outdoor opportunities in some isolated moorland landscapes.

Find out more about the Peak District National Park in Yorkshire on our Peak District page.



Peak District



Latest information on Coronavirus in Yorkshire
Latest graph point for testing in week to March 4 may not yet show all results • National lockdown.

Information is available about the Government's latest changes at the GOV.UK website Coronavirus webpages: GOV.UK - Coronavirus

• Latest statistics for Covid-19 across Yorkshire. See Latest figures.

Latest graph point for testing in week to March 4 may not yet show all results • Information on vaccines. More than 21 million people have now had their first dose.

• Links to useful further information.

See our Covid-19 update page.



Covid-19 update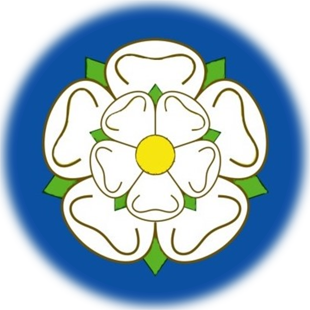 Do you know your Yorkshire?

Can you name the seven cities of Yorkshire?
Which were the first three to be recognised as cities?
For the answers see: Seven cities
---

How about the seven largest towns and cities of Yorkshire?
For the answer see: Largest towns and cities
---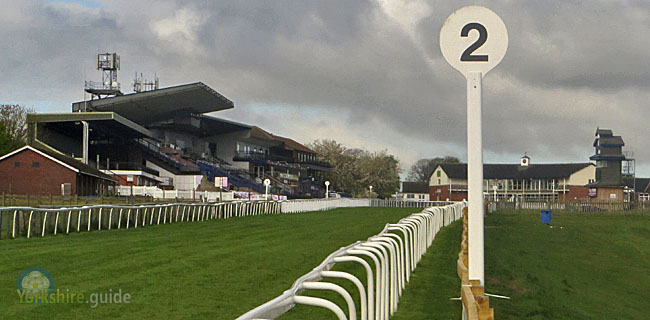 Where are the nine horse racecourses of Yorkshire?
Which of them stages the world's oldest classic race?
For the answers see: Racecourses
---

Which were the five highest-placed Yorkshire football teams in the 2019-20 season? End of season promotions and relegations saw which three Yorkshire teams moving in or out of the Championship?
To find the answers see: Yorkshire football
---

If a board game was to feature Yorkshire's four busiest railway stations, which would they be?
For the answer see: Railway stations
---

How many of Yorkshire's five highest mountains can you name?
For the answer see: Highest mountains
---

Where were the eight start and finish locations for the 2019 Tour de Yorkshire cycle races?
For the answer see: Tour de Yorkshire 2019
---

Based on district local authorities, where are the seven largest populations in Yorkshire?
For the answer see: Populations

On Ilkla Moor Baht 'at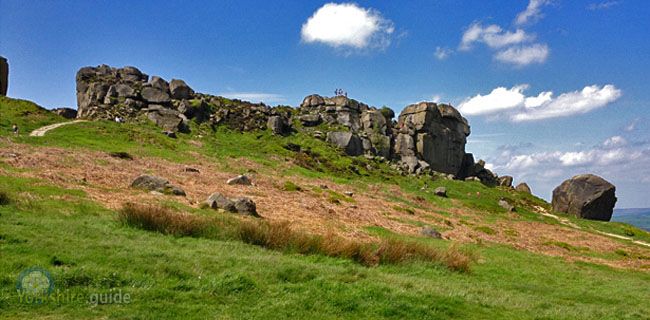 If you're from Yorkshire you will probably recognise our background picture as the Cow and Calf Rocks on Ilkley Moor, famous as the location of the Yorkshire dialect anthem "On Ilkla Moor Baht 'at". More on Ilkley.


Recent Yorkshire news topics
New airport terminal : Council backs Leeds Bradford Airport expansion plans.

---
News archive 2020: News from 2020.

---
News archive 2019: News from 2019.

---
News archive 2018: News from 2018.

---
News archive 2017: News from 2017.

---
Also in Yorkshire.guide
Home
Travel
Places to visit
Webcam
Map
Film locations
---