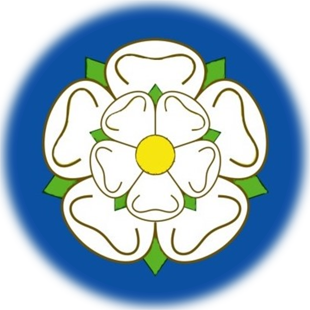 >
Yorkshire
A great place to start!
A big Yorkshire welcome to our expanding guide to the most scenically diverse region of the UK with Britain's favourite city at its heart.

Scroll down this page to get up to date with what is going on in Yorkshire and some of the newest additions to Yorkshire.guide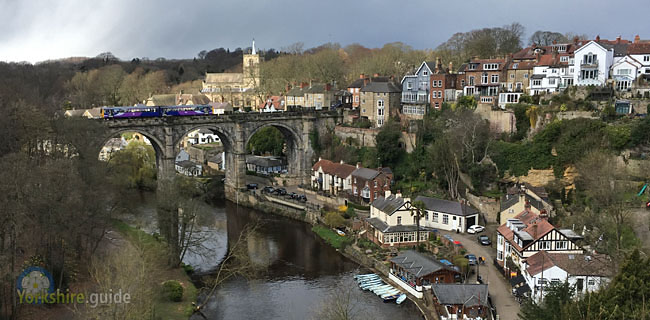 If you're new to Yorkshire see what it has to offer on our Introduction page.

---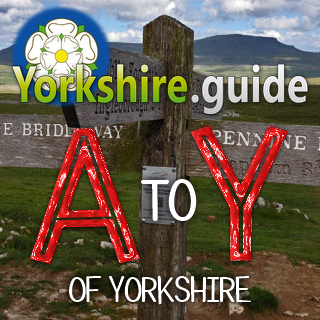 We have now added more than 1,000 places to our A to Y Gazetteer of Yorkshire. We've listed the cities and towns and now many of the villages, with links to pages providing more information or to pinpoint villages on our unique Yorkshire map.

---

The Home button links you to the many other sections of Yorkshire.guide

---

And below, some of our newest items about Yorkshire issues and events in more detail .......


---
Flood warnings continue
Airedale (pictured here after fields were flooded by the River Aire in November) has again been flooded by Storm Christophe With weather much improved today, more than 30 flood warnings remained in place across West and North Yorkshire, York and part of the East Riding this Friday lunchtime as the midweek heavy rain of Storm Christoph is carried away.

Affected rivers include the Aire, Derwent, Foss, Hull, Ouse, Swale and Ure.

Latest Government Flood Information Service updates can be found at the

GOV.UK Flood Information Service website.


Brighter days ahead at the Yorkshire seaside
Staithes, North Yorkshire Saltburn-by-the-Sea is a Blue Flag beach Whitby has a Blue Flag beach Scarborough's North Bay has a Blue Flag Runswick Bay was named Britain's Best Beach in 2020 by The Sunday Times Hornsea's beach has a Blue Flag We may be confined in the dark days of another lockdown right now, but there is now hope of much brighter days ahead and where better to spend them than at the Yorkshire seaside.

The resorts on Yorkshire's coast boast four international Blue Flag beaches, a dozen places with Seaside Awards and a village which was judged to have Britain's Best Beach in 2020.

And with some vast stretches of beaches, seaside villages and coastal paths there is plenty of space to be enjoyed away from the main town centres.

You can take a virtual visit to the seaside right now and plan for your summer by looking up some of the resorts featured on our Seaside page.



Seaside
Yorkshire.guide/seaside
More train timetable changes next Monday
TransPennine Express will start to reduce timetables from Monday After new timetables and withdrawal of some services by Government-run rail operator Northern last Monday (January 18) because of the national lockdown, new timetables will be introduced by TransPennine Express in the week starting Monday January 25 for its southern route via Sheffield and in the week starting Monday February 1 for services on its northern route via Huddersfield.

The changes from January 25 on the South TransPennine route between Manchester Piccadilly, Sheffield, Doncaster, Scunthorpe, Grimsby and Cleethorpes will involve a reduced service of trains only every two hours.

Two other train operators in Yorkshire, Grand Central and Hull Trains, have already suspended all their services after the Government announced its latest Coronavirus national lockdown with rules restricting travel. As well as onward journeys to London, it will mean some gaps in services in Yorkshire where Grand Central provide trains between Bradford, Halifax, Brighouse, Mirfield, Wakefield, Pontefract and Doncaster and between Northallerton, Thirsk and York and Hull Trains between Hull, Brough, Howden, Selby and Doncaster.

The other Government-run rail operator in the region, LNER, is publishing new temporary timetables every week and warns the timetable may change at short notice.


View adjusted frequencies and where services are cancelled on the Yorkshire.guide interactive Rail map of Yorkshire.
Britain's first National Park reaches 70 in 2021
Back Tor on the border of Derbyshire and South Yorkshire in the Peak District National Park Britain's first National Park, which stretches into West and South Yorkshire, celebrates the 70th anniversary of its formation in 2021.

The Peak District National Park was designated in April 1951, although the idea of National Parks had first been put forward by a Government inquiry some 20 years earlier.

One of the three National Parks in Yorkshire it offers plenty of outdoor opportunities in some isolated moorland landscapes.

Find out more about the Peak District National Park in Yorkshire on our Peak District page.



Peak District



Latest information on Coronavirus in Yorkshire
Latest graph point for tests in week to January 21 may not yet show all results • National lockdown.

Information is available about the Government's latest change at the GOV.UK website Coronavirus webpages: GOV.UK - Coronavirus

• Latest statistics for Covid-19 across Yorkshire. See Latest figures.

Latest graph point for tests in week to January 21 may not yet show all results • Information on vaccines.

• Links to useful further information.

See our Covid-19 update page.



Covid-19 update
Find your town or village in our A to Y Gazetteer
Tickhill We now list well over 1,000 Yorkshire villages, towns and cities in our A to Y Gazetteer and we will continue to give more of them their own Yorkshire.guide pages in 2021.

Tickhill in South Yorkshire, a small town with significant historical interest, is the latest place to have its own Yorkshire.guide page.

If you visit the page regularly you can bookmark
Yorkshire.guide/Tickhill



A to Y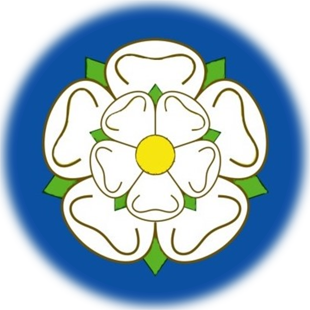 Do you know your Yorkshire?

Can you name the seven cities of Yorkshire?
Which were the first three to be recognised as cities?
For the answers see: Seven cities
---

How about the seven largest towns and cities of Yorkshire?
For the answer see: Largest towns and cities
---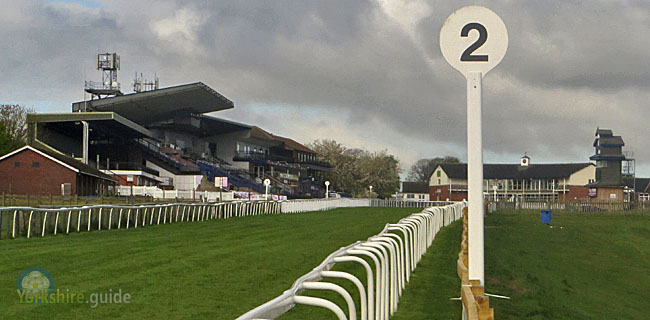 Where are the nine horse racecourses of Yorkshire?
Which of them stages the world's oldest classic race?
For the answers see: Racecourses
---

Which were the five highest-placed Yorkshire football teams in the 2019-20 season? End of season promotions and relegations saw which three Yorkshire teams moving in or out of the Championship?
To find the answers see: Yorkshire football
---

If a board game was to feature Yorkshire's four busiest railway stations, which would they be?
For the answer see: Railway stations
---

How many of Yorkshire's five highest mountains can you name?
For the answer see: Highest mountains
---

Where were the eight start and finish locations for the 2019 Tour de Yorkshire cycle races?
For the answer see: Tour de Yorkshire 2019
---

Based on district local authorities, where are the seven largest populations in Yorkshire?
For the answer see: Populations

On Ilkla Moor Baht 'at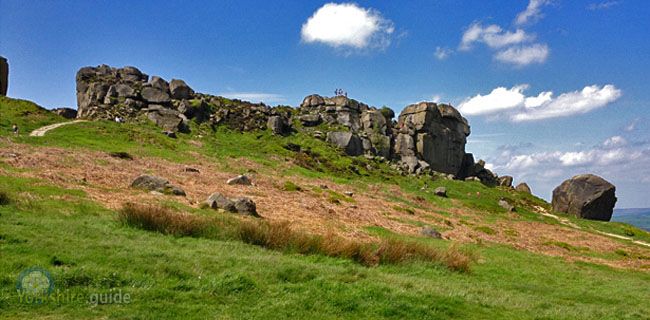 If you're from Yorkshire you will probably recognise our background picture as the Cow and Calf Rocks on Ilkley Moor, famous as the location of the Yorkshire dialect anthem "On Ilkla Moor Baht 'at". More on Ilkley.


Recent Yorkshire news topics
2020 archive:
Heritage list additions : National Heritage List added 33 new Yorkshire entries in 2020.

---
Improve regional rail links : Report by National Infrastructure Commission points to first priority in a wider economic strategy for railway investment.

---
Dark skies : Two of Yorkshire's National Parks designated International Dark Sky Reserves

---
RL Challenge Cup winners : Leeds Rhinos win Challenge Cup by narrowest of margins

---
End of rail franchising : Government says privatisation model of 25 years is no longer working.

---
Championship champions 2020 : Leeds United to join Sheffield United in Premier League

---
Rail upgrade funding: £589m for long-awaited upgrade to main Trans-Pennine line

---
Rugby League museum plan: Another national museum for Yorkshire

---
Rugby League World Cup 2021: Yorkshire has big part to play

---
Moorland fire: Fire risk reminder after big blaze at Peak District beauty spot

---
Nightingale Hospital: Harrogate Convention Centre conversion for Covid-19 patients

---
Doncaster airport link: Airport rail connection plan submitted to government

---
Northern Trains takeover: Northern now run by UK government

---
Storm Dennis: A menace, but Yorkshire escapes flooding repeat

---
HS2 green signal: First phase for HS2 but North now to consider 'integrated plan'.

---
Storm Ciara: High winds, flooding and overflowing reservoirs.

---
Northern lose rail franchise: Government to take over services from March.

---
New airport plan: Leeds Bradford Airport has plan for new terminal building in place of earlier proposals.

---
Pacers in 2020: Northern continues to operate bus-based trains of the 1980s beyond their expiry date.

---
News archive 2019: News from 2019.

---
News archive 2018: News from 2018.

---
News archive 2017: News from 2017.

---
Also in Yorkshire.guide
Home
Travel
Places to visit
Webcam
Map
Film locations
---