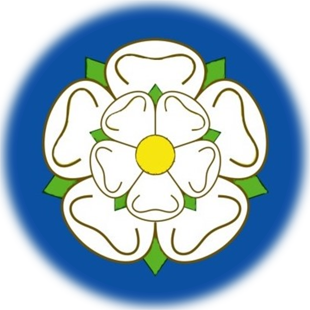 >
Yorkshire
A great place to start!
A big Yorkshire welcome to our expanding guide to the most scenically diverse region of the UK with Britain's favourite city at its heart.

Scroll down this page to get up to date with what is going on in Yorkshire and some of the newest additions to Yorkshire.guide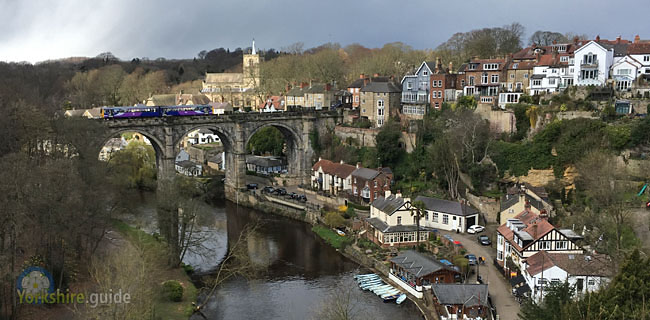 If you're new to Yorkshire see what it has to offer on our Introduction page.

---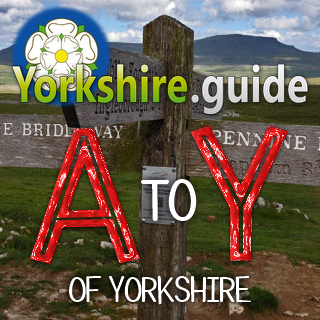 We have now added more than 1,000 places to our A to Y Gazetteer of Yorkshire. We've listed the cities and towns and now many of the villages, with links to pages providing more information or to pinpoint villages on our unique Yorkshire map.

---

The Home button links you to the many other sections of Yorkshire.guide

---

And below, some of our newest items about Yorkshire issues and events in more detail .......


---
Fall back in time this Sunday morning
British Summer Time came to an end this Sunday morning (October 25).

The clock turned back at 2am to 1am providing an extra hour during the night.

The return to Greenwich Meantime will mean darker evenings but, for a while, lighter mornings.

Our illustrative sundial clock is on the wall of St Augustine's Church in the North Yorkshire village of Kirkby in Cleveland.


Marvellous museums
Yorkshire has hundreds of marvellous museums celebrating the region's rich history, its transport, diverse industries and characters from Yorkshire whose names became known across the globe. Some of the museums are of world-class and national importance. We have a selection of some of the best in Yorkshire on our Museums page with links to their websites so that you can check for opening times. You will also find many more museums by looking up cities and towns in our Gazetteer.



Museums



Yorkshire.guide/museums
New page for Denby Dale
Denby Dale We now list more than 1,000 Yorkshire villages, towns and cities in our A-Y Gazetteer and we continue to give many of them their own Yorkshire.guide pages.

Denby Dale in West Yorkshire, famous for its record-breaking giant meat and potato pies, is the latest village to have its own Yorkshire.guide page.

If you visit the page regularly you can bookmark
Yorkshire.guide/DenbyDale



Denby Dale



South Yorkshire now under Very High tier restrictions as Covid-19 cases continue to rise
The village of Fishlake in the least-badly-hit Doncaster metropolitan district of South Yorkshire will be among those with Very High tier Covid-19 restrictions being applied across the county on Saturday All four districts of South Yorkshire -

Barnsley,

Doncaster,

Rotherham and

Sheffield - have been placed under Covid-19 Very High tier restrictions from Saturday (October 24).

South Yorkshire had been left without any extra restrictions at all until the new three-tier system was introduced just over a week ago. Now, within the space of 10 days, it has been elevated from High tier restrictions to the highest level Very High tier 3 restrictions.

Greenfield at the edge of the Peak District in the Oldham district of Greater Manchester will be under the Tier 3 regime from Friday

Oldham metropolitan district, which includes the Saddleworth area of historic Yorkshire, was put under Very High tier restrictions from Friday (October 23).

Very High tier restrictions were also introduced just over a week ago in Yorkshire's Pennine borderlands with Lancashire in the

Pendle district and the less-badly-hit

Ribble Valley district, which includes the Bowland area.

More details on our Covid-19 update page.



Covid-19 update


If you need the latest official UK government information on Coronavirus (Covid-19), including links to NHS advice and to what you currently can and cannot do in England today, it can be found at this

GOV.UK - Coronavirus webpage.

Leeds Rhinos win Challenge Cup by narrowest of margins
Leeds meet Salford at Wembley on Saturday Leeds Rhinos have won the Rugby League Challenge Cup final against Salford Red Devils by the narrowest of margins.

The final scoreline at Wembley Stadium in London is 17-16. A 76th minute drop goal from Luke Gale clinched the win.

It is now three years since the cup came to Yorkshire after Hull FC won it in both 2016 and 2017. Leeds won it for two years before that.

Leeds' win today (October 17) was a big contrast to their last Challenge Cup win three years ago when their 50-0 win over Hull Kingston Rovers was by the widest-ever Challenge Cup margin.


Where do people live in Yorkshire?
We've recently updated our page showing the places in Yorkshire with the highest and lowest number of residents, arranged by local authority district.

The page now includes more recent estimates of population figures as well as those recorded from the 2011 Census.

Find out more on our Populations page.



Populations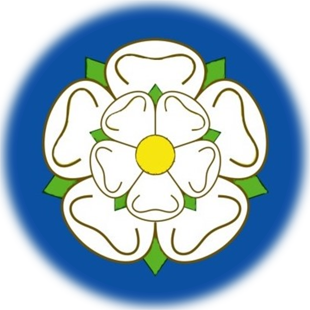 Do you know your Yorkshire?

Can you name the seven cities of Yorkshire?
Which were the first three to be recognised as cities?
For the answers see: Seven cities
---

How about the seven largest towns and cities of Yorkshire?
For the answer see: Largest towns and cities
---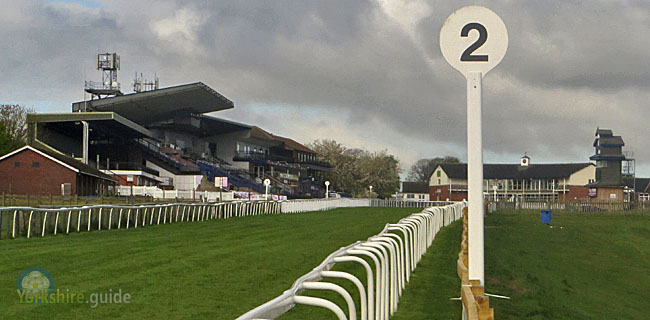 Where are the nine horse racecourses of Yorkshire?
Which of them stages the world's oldest classic race?
For the answers see: Racecourses
---

Which were the five highest-placed Yorkshire football teams in the 2019-20 season? End of season promotions and relegations saw which three Yorkshire teams moving in or out of the Championship?
To find the answers see: Yorkshire football
---

If a board game was to feature Yorkshire's four busiest railway stations, which would they be?
For the answer see: Railway stations
---

How many of Yorkshire's five highest mountains can you name?
For the answer see: Highest mountains
---

Where were the eight start and finish locations for the 2019 Tour de Yorkshire cycle races?
For the answer see: Tour de Yorkshire 2019
---

Based on district local authorities, where are the seven largest populations in Yorkshire?
For the answer see: Populations

On Ilkla Moor Baht 'at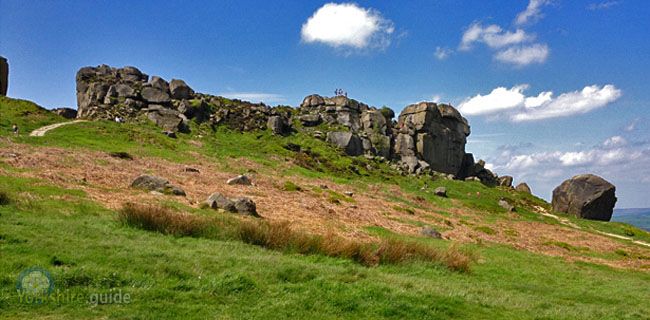 If you're from Yorkshire you will probably recognise our background picture as the Cow and Calf Rocks on Ilkley Moor, famous as the location of the Yorkshire dialect anthem "On Ilkla Moor Baht 'at". More on Ilkley.


Recent Yorkshire news topics
End of rail franchising : Government says privatisation model of 25 years is no longer working.

---
Championship champions 2020 : Leeds United to join Sheffield United in Premier League

---
Rail upgrade funding: £589m for long-awaited upgrade to main Trans-Pennine line

---
Rugby League museum plan: Another national museum for Yorkshire

---
Rugby League World Cup 2021: Yorkshire has big part to play


---
Archived:
Moorland fire: Fire risk reminder after big blaze at Peak District beauty spot

---
Nightingale Hospital: Harrogate Convention Centre conversion for Covid-19 patients

---
Doncaster airport link: Airport rail connection plan submitted to government

---
Northern Trains takeover: Northern now run by UK government

---
Storm Dennis: A menace, but Yorkshire escapes flooding repeat

---
HS2 green signal: First phase for HS2 but North now to consider 'integrated plan'.

---
Storm Ciara: High winds, flooding and overflowing reservoirs.

---
Northern lose rail franchise: Government to take over services from March.

---
New airport plan: Leeds Bradford Airport has plan for new terminal building in place of earlier proposals.

---
Pacers in 2020: Northern continues to operate bus-based trains of the 1980s beyond their expiry date.

---
News archive 2019: News from 2019.

---
News archive 2018: News from 2018.

---
News archive 2017: News from 2017.

---
Also in Yorkshire.guide
Home
Travel
Places to visit
Webcam
Map
Film locations
---