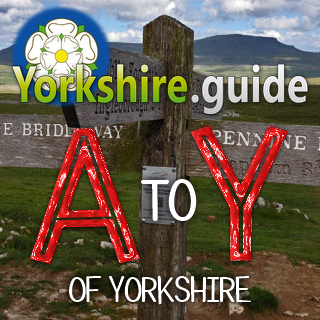 Yorkshire A to Y
Gazetteer
Kirklees metropolitan district X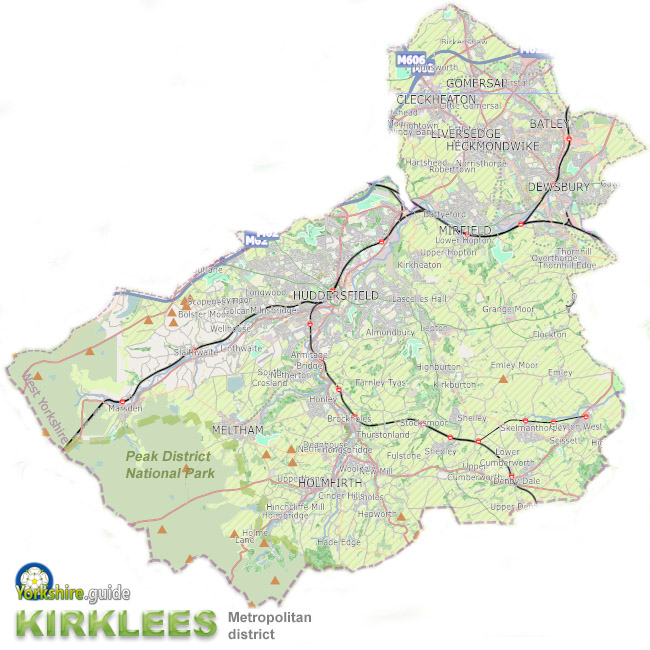 Kirklees metropolitan district is one of five very large metropolitan authorities which make up West Yorkshire, it includes the centre of the county and extends to the south to the edge of the Peak District National Park.

Huddersfield is the administrative town of the metropolitan district. The district was created in 1974 from the two county boroughs of Huddersfield and Dewsbury and several other borough or urban districts of the West Riding of Yorkshire. It covers an area of around 158 square miles.

In addition to around 100 suburban districts, villages and small towns extending across the rural surroundings of Huddersfield, the metropolitan district includes several other closely-knit towns in the central area of West Yorkshire to the north, including Dewsbury and much of an area known as the Heavy Woollen District in its textile heyday.

The area neatly divides into two parts sometimes referred to as North and South Kirklees. The only A-road between the two parts dips out of Kirklees into neighbouring Calderdale metropolitan district, passing on its way an irony of the Kirklees name. The name chosen for the new metropolitan district authority back in 1974 was done without favour for any of its constituent towns and was based on Kirklees Priory, reputed to be the location of the death of Robin Hood. However, while mid-way between the two parts of the Kirklees district, the ruins and gatehouse of the Kirklees Priory are on the private Kirklees Park estate surrounding Kirklees Hall which are not in Kirklees metropolitan district but in Calderdale metropolitan district.

Although well-concealed by a landscape of moors and valleys, agriculture and green spacing, the population of all the communities in Kirklees exceeds that of many cities, with a total population of around 433,300*.

Kirklees is the fourth most-populated district in Yorkshire after Leeds, Sheffield and Bradford **. Across all England only three further metropolitan districts have a bigger population — Birmingham, Manchester and Liverpool. Latest figures* also put Bristol, as a city-based unitary authority area, a little higher.

Kirklees is England's third-largest metropolitan district by area, after Doncaster in South Yorkshire and neighbouring Leeds in West Yorkshire.

Kirklees is the only metropolitan district of West Yorkshire to have boundaries with all the other four — Calderdale, Bradford, Leeds and Wakefield. It also has boundaries with the Barnsley metropolitan district of South Yorkshire, the High Peak district of Derbyshire and the Oldham metropolitan district of Greater Manchester, half of which is made up of areas which were in the West Riding of Yorkshire before 1974.

* Population figure from Census 2021.
** The county-wide population of North Yorkshire after amalgamation of seven districts into a unitary authority in 2023 is now also higher. Kirklees' population equals about 70% of the combined population of all North Yorkshire.


Places in Kirklees metropolitan district are:

Almondbury

Armitage Bridge

Batley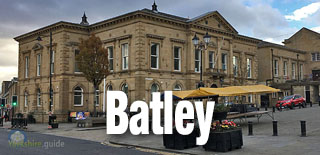 Berry Brow

Birds Edge

Birkenshaw

Birstall

Brockholes

Clayton West

Cleckheaton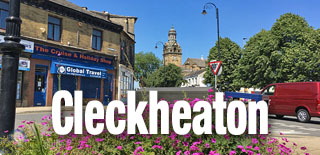 Deighton Huddersfield, Kirklees district


Denby Dale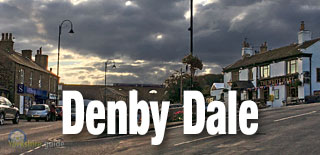 Dewsbury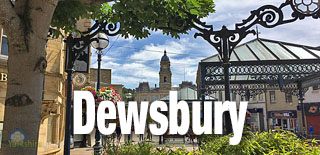 East Bierley

Emley

Farnley Tyas

Flockton

Golcar

Gomersal

Grange Moor

Hade Edge

Hartshead

Heckmondwike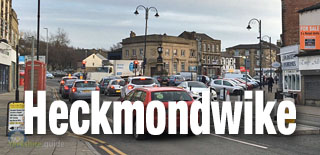 Hepworth

Highburton

Hightown

Hinchliffe Mill

Holmbridge

Holme

Holmfirth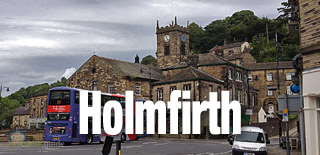 Honley

Huddersfield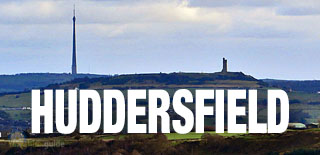 Hunsworth

Jackson Bridge

Kirkburton

Kirkheaton

Lepton

Lindley

Linthwaite

Liversedge

Lower Cumberworth

Marsden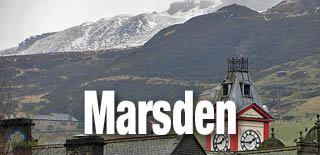 Meltham

Milnsbridge

Mirfield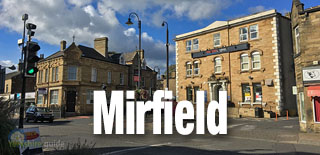 Netherthong

Netherton Huddersfield, Kirklees district


New Mill

Newsome

Outlane

Ravensthorpe

Roberttown

Scapegoat Hill

Scholes Kirklees district (near Cleckheaton)


Scholes Kirklees district (near Holmfirth)


Scissett

Shelley

Shepley

Skelmanthorpe

Slaithwaite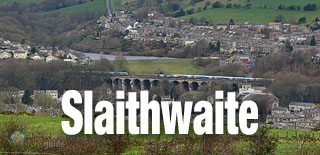 Stocksmoor

Thornhill

Thurstonland

Upper Cumberworth

Upper Denby

Upperthong

Woodkirk


We continue to add more villages to our A to Y gazetteer and the above may not yet list all places in Kirklees metropolitan district
Back
A to Y
---