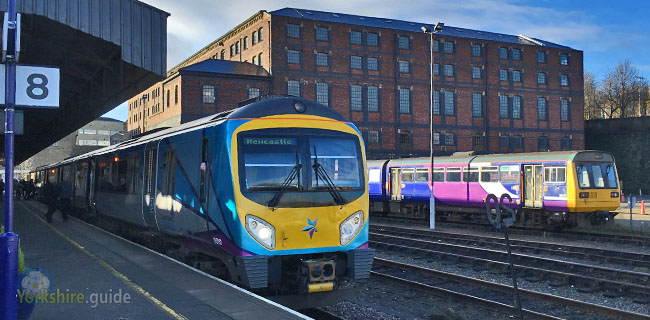 Minister announces £3bn Transpennine rail upgrade
March 2, 2018
Transport Secretary Chris Grayling announced on Friday March 2 that he expects a £3bn programme of upgrades to the Transpennine railway route, starting in Spring 2019.
Speaking in Leeds, West Yorkshire, he said he expected Network Rail to begin investing the money into an ambitious rolling programme of works as soon as possible.
The Transpennine route links York, Leeds, Huddersfield and Manchester.
He also said he would work with local authorities along the Transpennine route to discuss how to maximise the benefits of the £3bn investment, such as creating new stations to increase access to the railway and finding opportunities for housing development.
At a Transport for the Northern Powerhouse conference, Mr Grayling said: "Network Rail has already begun detailed designs, and provided us with options for the Transpennine Route Upgrade to meet the objectives we've set out - for journey times, capacity and reliability.
"That, in turn, has given us an opportunity to undertake the work in phases starting as soon as spring next year."
Mr Grayling also announced the establishment of an Independent Affordability Review to ensure the affordability of Crossrail 2, in London. The project had an estimated cost of £30bn back in 2014.
Also in Yorkshire.guide
New
Travel
Places to visit
---