>
Future plans at airport March 21, 2018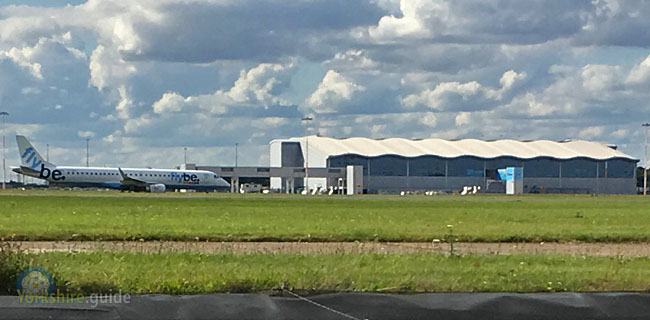 Future rail plans which could connect the East Coast Main Line to Doncaster Sheffield (Robin Hood) Airport are part of a future transport strategy unveiled to the public at a Transport for the North consultation event at the airport at Finningley, near Doncaster.

The airport also chose the occasion to launch its own strategy document entitled "A northern vision for a connected national economy" detailing the rail proposals which it estimates will create 73,000 new jobs.

Among plans is a loop from the East Coast Main Line to provide a station at the airport.


The airport is already sandwiched between the East Coast Main Line and the line from Doncaster to Lincoln, so a new rail link would cost only a tiny fraction of the amount being spent on expanding travel connections to London airports.

Even with the plan for HS2 passing through the Doncaster metropolitan district without connecting to the major town, passengers would be able to travel from the airport to York in under 30 minutes and to London via the existing East Coast Main Line in around 90 minutes.

Find out more about Airports.


Also in Yorkshire.guide
Home
Travel
Places to visit
Webcam
Map
---
>